Healthy Gut from Coral Club, or how I am helping my gut to heal
I do admire people who right after kindergarten graduation had a certain vision of a healthy and well-balanced lifestyle as it is. However, I do not know a lot of them. Unfortunately, all the success stories of self-growth, self-healing, the business started with a zero dollar budget…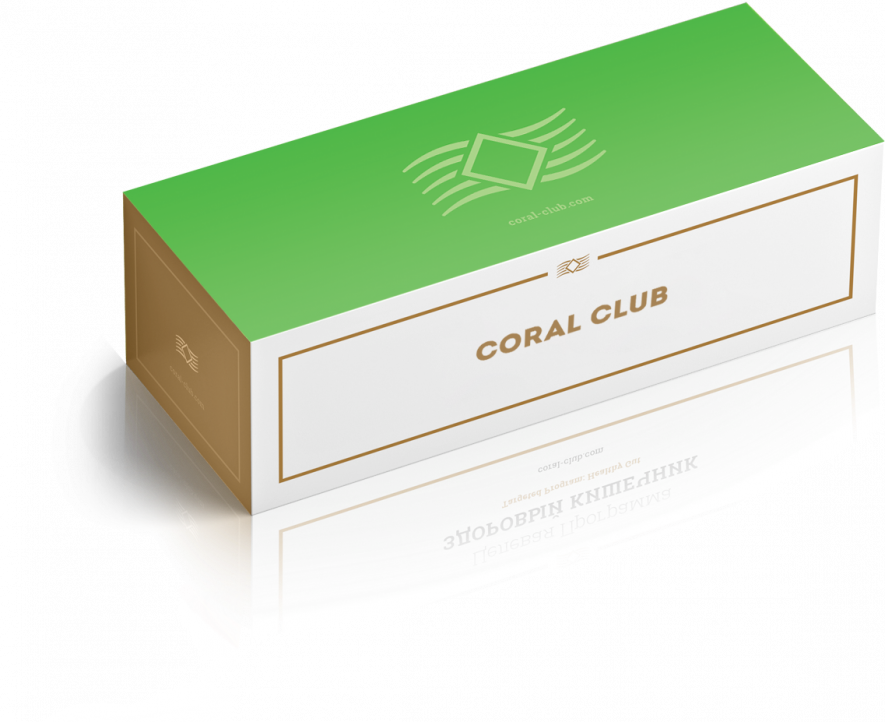 Disclaimer: I do talk here about eating disorderly and the ways I was getting myself out of it. This text is not meant to tell you the steps to heal and solve similar problems. For that I highly recommend that you should talk to your doctor or healthcare practitioner. The information is written with the purpose of sharing personal experience.
I do admire people who right after kindergarten graduation had a certain vision of a healthy and well-balanced lifestyle as it is. However, I do not know a lot of them. Unfortunately, all the success stories of self-growth, self-healing, the business started with a zero dollar budget … all of them have emerged from the point of getting really down. Then, hitting the bottom, they miraculously sky-rocket up: enlightened, healthy and rich, usually, accompanying their interview with the bottle of Kombucha.
Why do I have such an introduction? Well, honestly, because I can a bit relate. Little I knew back then, being sixteen years old, that disordered eating brings damage and the promised "skinny" pales in comparison with the consequences you have to deal with after. The biggest damage is brought to our gut. Overrestricitve eating, binge eating, overeating, only chocolate or bread eating made my microbiome thinking of what could have possibly my gut do to me so I am just so severely punishing it.
Then I have become much smarter and... decided that my organism was not designed to eat gluten, dairy, sugar. Because health was above all...yeah, right! Also, I was not sure about all things that animals could produce. Well...it might have worked if only I had planned it right, balance-wise. But...I did not do that. So, my intestines had to go on with suffering again. It was all because of good intentions...
Afterward, I realized that it doesn't make a better and healthier version of myself. On the contrary every evening my gut would hurricane, grumble, bloat and make me feel like flying to the moon and back being fueled, by something that will never be considered as a good alternative fuel :( I was darn frustrated and scared. Since even after eating what could be qualified as balanced dish protein/carbs/fats...my colon was not accepting it well. I started suspecting some revenge issues from my digestive system...Jokes aside, I did not plan to give up.
As a result, I have been mapping my eating journey for almost 12 years so far. It did lead me "deep into the woods", or on the "dangerous mountain roads." I did create a real roller coaster for my digestive system. But enough is enough. So I started filtering all the scary information about any sorts of food groups. Therefore, it helped me to create my own system of what and when to eat and what quantities were of the greatest value for my nutritional needs. This did exclude all sorts of restriction, like severe one, like in "being scared of the bagel or smth." My brain started trusting my choices and assisted me in always taking the right turn.
I wanted my health so much and I have found the way to start regaining it. However, I have been damaging my gut system for so long that it was not warming up to all the positive changes in my life that fast. No matter how excited I was about the great improvement I have reached food-wise and learned about its healing power, I still needed some extra help.
I am a big fan of supplements and especially when they are combined the way they will be best absorbed and perform their function as they are meant to. Coral Club products were not new to me already. I have tried some products so far and saw some positive effects on my body. Therefore, I saw no reason in scrolling gazillion of pages of supplements on the very well-known website. For that you have got to have a lot of free time. I turned to Coral Club again and started searching for some supplements that could help my colon calm down, get cleansed and get healed in the final run.
Such product was a Healthy Gut from Coral Club. A unique program which is not just meant to simply cleanse the gut as detox programs do, but also provide healing and recovery that lasts. Its composition includes 18 products:
Super-Flora - good bacteria growth
Zaferan - liver and gallbladder health
Papaya - metabolism improvement, improves digestion
Black Walnut leaves - fight parasite, soft laxative function
Coral Alfalfa - source of vitamins, minerals and certain amino acids
Coral Lecithin - cells recovery
Coral Burdock Root - toxins removal
Cascara Sagrada - maintains healthy flora of intestines
Coral Carnitine - immunity booster
Assimilator- natural enzymes
Coral Artichoke - healing liver function
Coral Magnesium - peristalsis normalization
AquaOx - natural antioxidant
Coral Taurine - amino acid for greater magnesium absorption and liver detox
Omega 3/60 - healthy fat for proper functioning of all the body systems
Spirulina - digestible amino acids
MSM - sulfur source
Whose synergy is aimed at bringing new life to your gut microbiome and boosting your immune system as well. It's a known fact that gut microbiota and immune system share quite a special bond. Energy, strength, great mood, beauty are all in the gut. I do not dramatize...Yes, every single precious body system is irreplaceable and crucial for the body well-functioning. However, intestines do have a lot of power over our overall well-being.
Healthy Gut is divided into three stages: cleansing ( toxins and parasites are meant to leave your intestines), microbiome normalization (microflora improvement) and restoration ( digestive processes are regulated, intestines microflora improved, nutrients are well-absorbed). I am not informing about what products are taken during these stages. This information is well explained in the directions that go with the product. The only important thing to remember is that all the stages should be accompanied by drinking high-quality water ( Coral Mine added would be a huge health bonus).
N.B Before making a decision in favor of taking this product make sure to consult your healthcare provider.
This is not considered to be a medicine, just a high-quality supplement aimed at helping you feel better.
Be healthy,
V.
Additional income with Coral Club
We are the team of more than 1 million distributors