Omega 3/60 from Coral Club: it got more than you know
When supplementing a daily diet with extra nutrients you follow general truths. For me one of those is that I have to get enough Omega - 3 and be careful with Omega-6 and 9.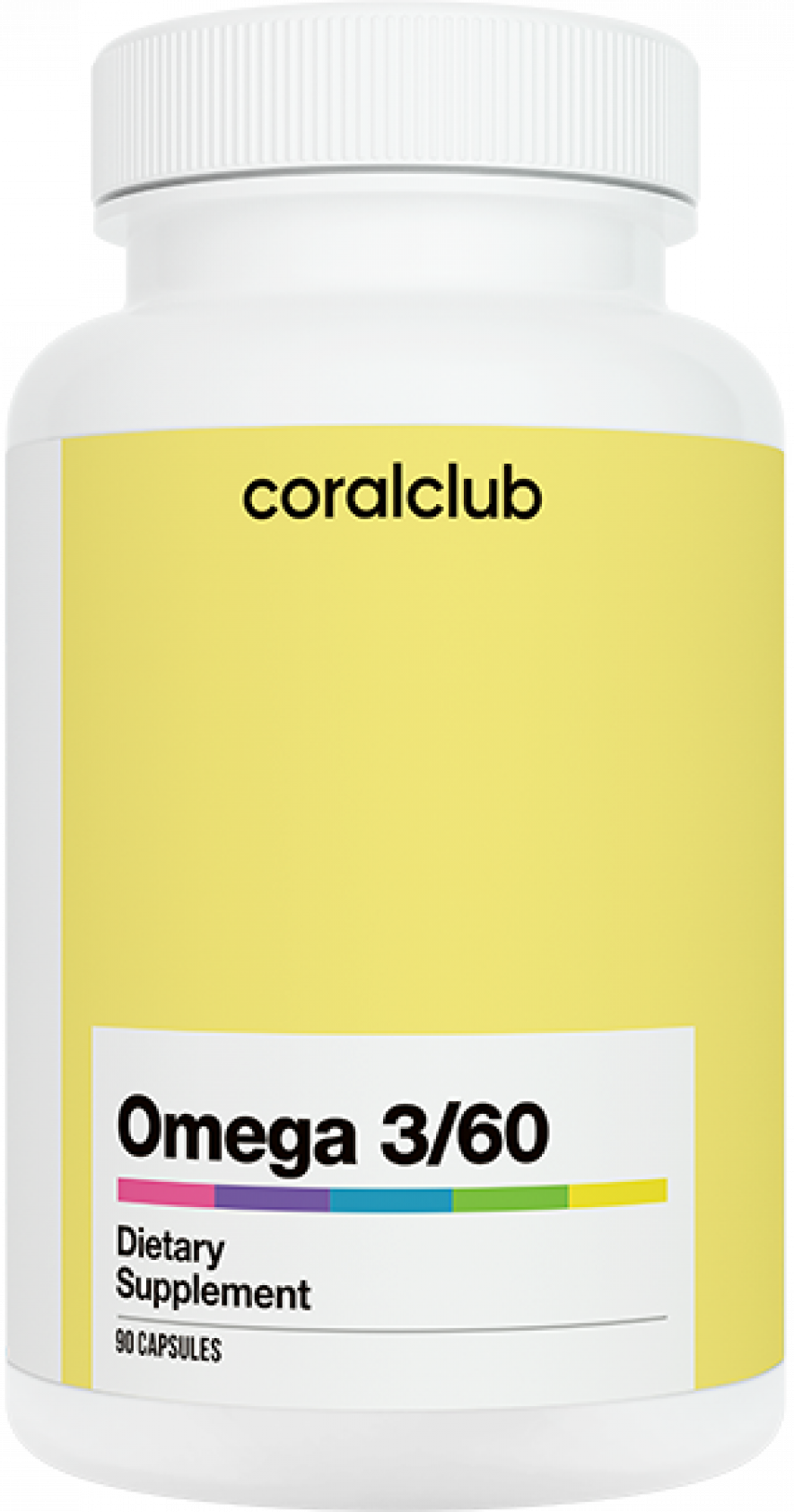 When supplementing a daily diet with extra nutrients you follow general truths. For me one of those is that I have to get enough Omega - 3 and be careful with Omega-6 and 9. Before, If you have asked me why exactly I should enhance the intake of Omega-3, I would reply being quite not specific - good for my heart and female health. That's been the extent of my knowledge base.
My thirst for knowing more has brought me to creating this article. I am not a specialist in the nutritional field. However, here I am sharing quite valuable, collected information based on the pieces of the information provided by the experts.
I have been taking Omega 3/60 for quite a while, since I am aware of the fact that it is a source of high-quality Omega - 3 fatty acids (polyunsaturated fats that are essential for the proper functioning of our organism). My diet is not always rich in those. Even eating fish I may not be always sure of the quality of it. Therefore I supplement and if I do I make sure that the company is certified and proven worldwide. It is quite known that the Coral Club company has proven the quality of its products by GMP, HACCP, ISO etc.
Solid reasons for taking Omega 3
Omega-3 fatty acids protect vessels from the formations of cholesterol plaques. As a result it reduces the risks of suffering from certain cardiovascular diseases.
Moreover, it helps to prevent such issues as ischemic heart disease, heart attack, heart rhythm disturbances, angina pectoris, etc.
Also, Omega-3 lessens the symptoms of diabetes, rheumatism, atherosclerosis, Alzheimer's disease and gout.
Brain functions benefit from regular Omega -3 intake (better concentration, memory and material processing).
Cancer risks are reduced; immune system gets strengthened; improved functioning of circulatory
One of my favorites - skin and hair acquires a healthier look. Skin regeneration is increased therefore the aging processes are slowed down. Omega-3 is a huge assistance against dermatological diseases (eczema, psoriasis, dermatitis).
These fatty acids assure a positive effect on the emotional state; even may help battling depression.
Have you heard that you have to choose the right Omega - 3 supplement?
What is not right? It is Omega - 3 written on the container!!! It might say Omega - 3, however, you must know that it is quite an extended idea. Your task is to pay special attention to two fatty acids - EPA (eicosapentaenoic acid) and DHA (docosahexaenoic acid). They are of great interest for us since they provide the body with all those benefits that I have mentioned above (solid reasons).
They are believed to be consumed in the amount of at least 500 mg of DHA + EPA in order to avoid deficiencies. Therefore, when looking at the supplement composition you make sure that the amount of both makes this number. For medicinal purposes the dose may get increased (it is hugely recommended to consult your health care practitioner regarding that).
Coral Club Omega 3/60 has in its composition only natural components - high-quality marine fish oil, being optimally rich in Omega -3 fatty acids. Omega 3/60 from Coral Club contains 60% of fatty acids. It does not have a particular fish smell and no fishy aftertaste. Capsules micro-sealing (cutting - edge processing of fish oil) helps to preserve all the beneficial functions and prevents oxidation of Omega - 3 fatty acids.
Omega - 3/60 seems to be the right choice in the pursuit of getting enough of these essential for our body fatty acids.
N.B! It is highly recommended that you consult your health-care practitioner before you start taking the product.
Be healthy!
Additional income with Coral Club
We are the team of more than 1 million distributors