Coral Club Vitamin D3 in the New Liposomal Format
Make sure that you do not ignore any signs that might refer to the vitamin D deficiency. It is a huge help for your health and beauty well-being.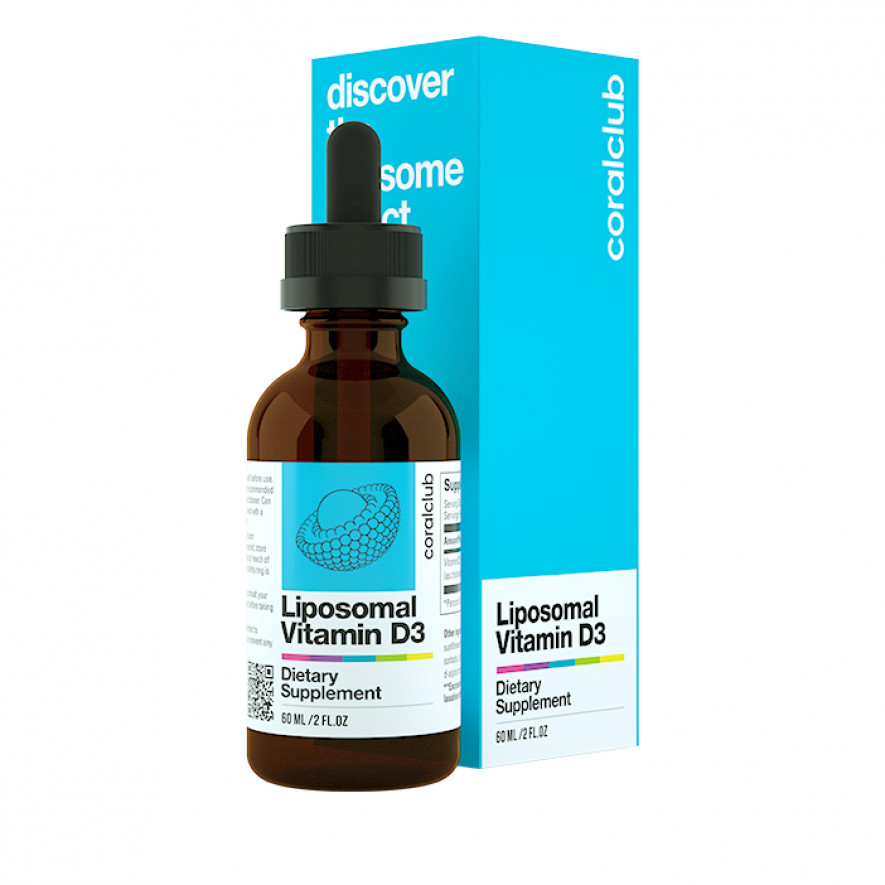 I made my peace with the fact that pursuing the perfect diet I will not be able to really achieve one. As sad as it may sound sometimes there are circumstances that do not utterly depend on me. Therefore, I do take supplements in order to supplement imbalanced meals or weeks of imbalanced meals.
Taking supplements requires smarts. I mean when I was iron-deficient I was told that I should accompany iron-rich stuff with the ones that contain vitamin C. Also I was taught that Ca and Mg are supposed to be taken together. Otherwise, the last one will not get absorbed at all. There are tons of them and if you're not a nutritionist or a doctor, no way you will ever solve this math.
I love when things are clear and I may feel as if I am my own expert in the sphere. Therefore, when choosing vitamin D to work on my deficiency ( N.B. which has been tested at the lab, and was not the decision of my own) I drew my attention to the Coral Club product - Liposomal Vitamin D3.
First things first…
Let's be honest: What is vitamin D needed for? Somehow from our kindergarten experience we know that Vitamin D IS INDEED NEEDED, otherwise there will be no bones and teeth in one's body. It is not far from the truth, rough though. However, it worked perfectly since kids did not mind taking fish oil (yucky, but teeth are worth it), stay under the sun ( smart amount of time) and if needed take an extra liquid.
Let's have a look at a more extended description of the importance of the Vitamin D.
Vitamin D3
Active participant in the metabolic processes;
Responsible for proper calcium and phosphorus exchange;
Nervous system support and improvement of cognitive functions;
Normalizes blood pressure and protect vessels from calcification;
Stimulates produce of steroid hormones;
D-hormone matters for metabolism of carbs;
Maintains innate immunity;
Anti-inflammatory and anti-tumor effects;
Why is it more beneficial to choose the liposomal version of Vitamin D? If there is a condition in which you have to add this supplement to your daily diet, choosing Liposomal Vitamin D3 from Coral Club will make you a health winner for several reasons.
First, all the functions of vitamin D remain to be active in the liposome and it does reach its destination, being more protected by the means of a phospholipid membrane.
Next, liposomal format ensures stronger bioavailability, enhancing the efficacy of the product.
Then, phospholipid membranes prevent gastrointestinal irritation and deliver the vitamin mildly.
Last, liposomal vitamin D3 is entirely safe being free from toxins, sugars, and various allergens.
Sounds quite impressive, doesn't it?
Make sure that you do not ignore any signs that might refer to the vitamin D deficiency. It is a huge help for your health and beauty well-being.
N.B! It is highly recommended that you consult your health-care practitioner before you start taking the product.
Be healthy!
Additional income with Coral Club
We are the team of more than 1 million distributors